Finding the perfect gift for the home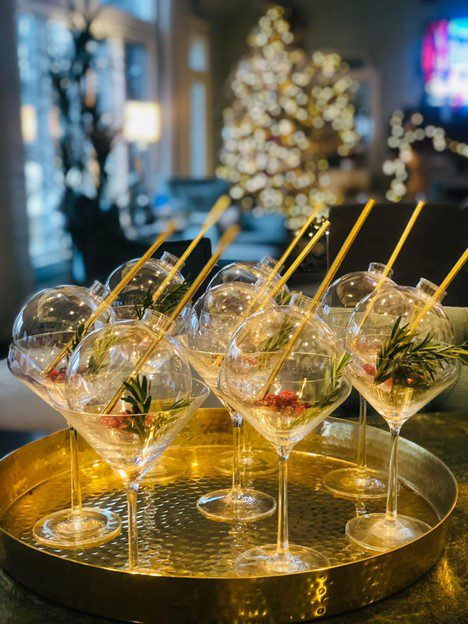 The holiday season is often filled with joy and parties. Giving a gift that is meaningful to your host, clients or colleagues is always appreciated during any time of the year but especially year-end when we're all reflecting on what our relationships mean to us.
We recently visited the One of a Kind Show and Sale at the Chicago Merchandise Mart and couldn't wait to share with you some of our favorite finds, in case you're still seeking that perfect gift!
Candles
Products that soothe the senses are always popular and why not infuse some holiday cheer into your home with scented candles. These candles from Chicago-based Gabriel John Candles are artisanal soy-based candles. They're 100% hand-poured and packaged in recycled, handmade boxes using eco-sensible materials and premium essential oil infused fragrances.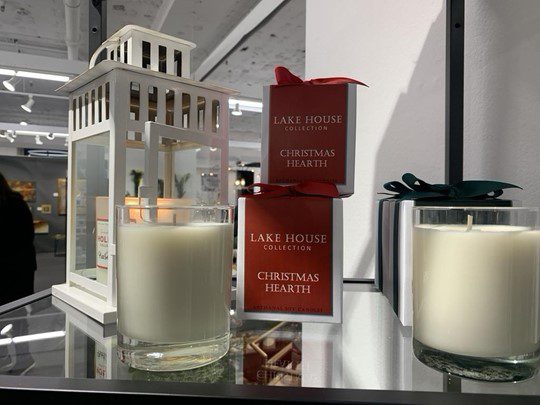 Ceramic bowls
Laura Novy's ceramic bowls are stunning in their simplicity. The artist focuses her work on taking everyday objects and elevating them into something you'd be proud to have on display. Laura's studio is at Lillstreet Art Center in Chicago's Ravenswood neighborhood and you can find her work online.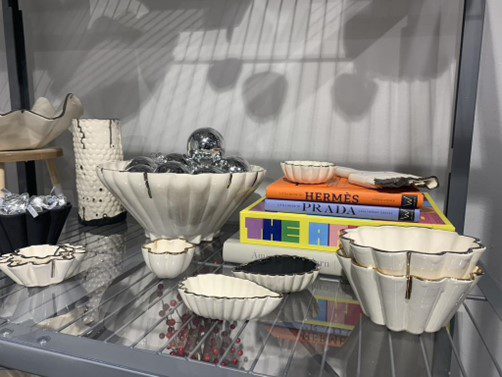 Walnut wood trays and vases
There is something particularly soothing about using a walnut tray to corral things or use to place glassware and these by Proletariat Woodshop are pieces of art. Nick Segura, shop owner and cabinetmaker, along with carpenters Rachel Rach and Lloren Ortiz, work their art magic in their North Park studio where they design and build restaurant and home bars, tables, library shelves, trays and other fine woodworking like these walnut trays and vases.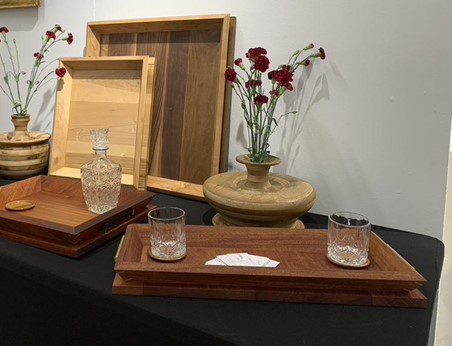 Works of Art
As the name of the show suggests, the One of a Kind Show and Sale showcases one of a kind artwork. These pieces of art by Lake in the Hills-based Inhabit Concrete Design draws inspiration from nature's unique textures and shapes and incorporates biophilic design in her work. These birchbark castings will be a lovely addition to any home, whether traditional or contemporary.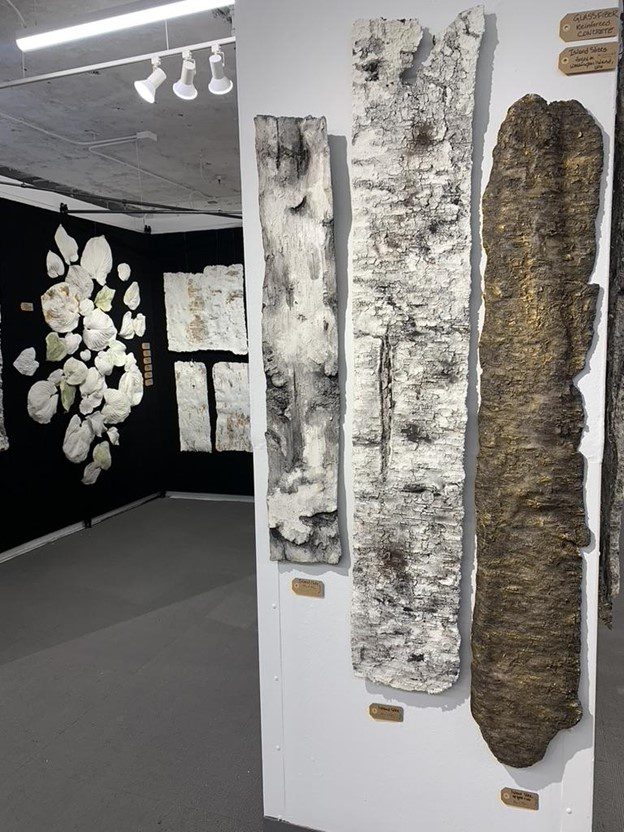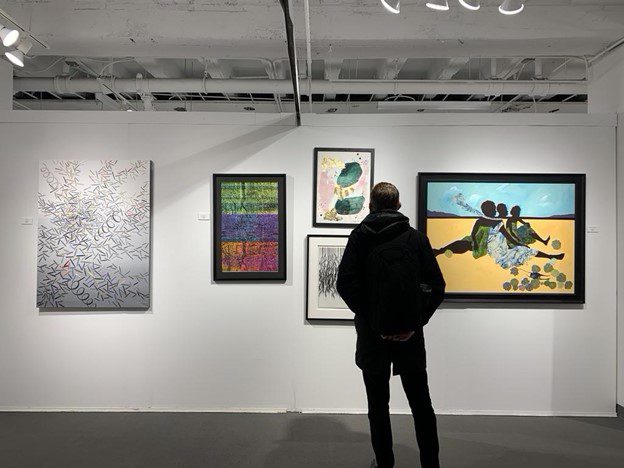 Art is so subjective but there was no shortage of gorgeous options at the show. From 3D pieces like this one entitled Chicago 3D Map by artist JD Dennison, or the fiber art one entitled Powerlines by artist Pat Kroth, there were dozens of artists ready to share their work and inspiration.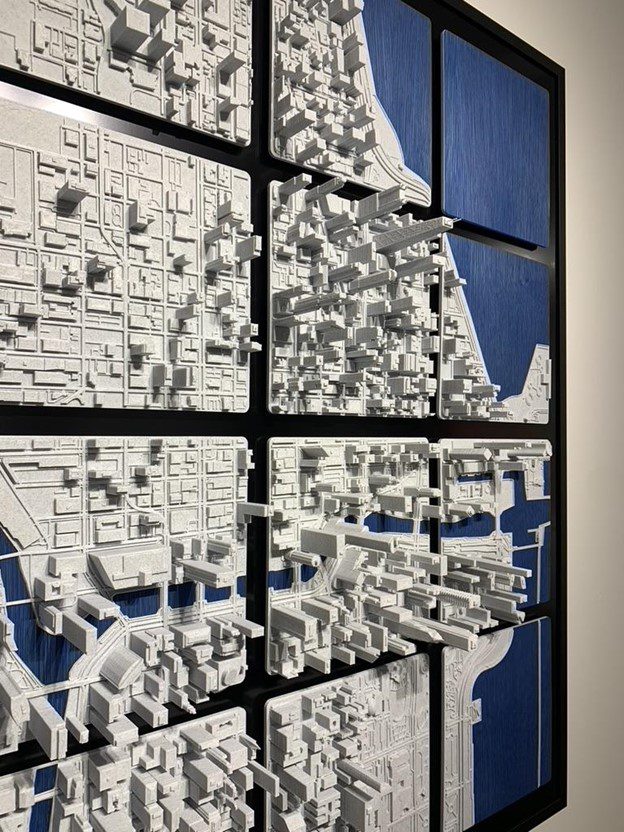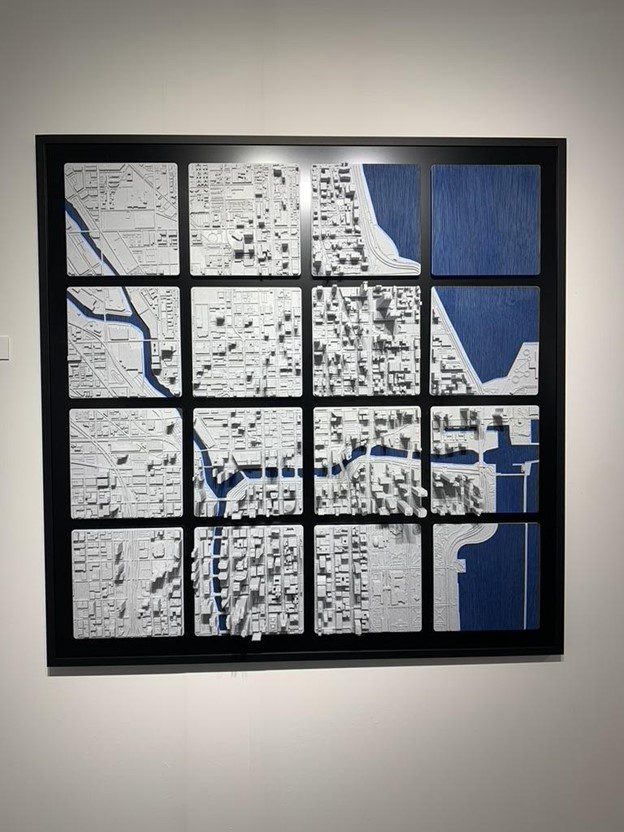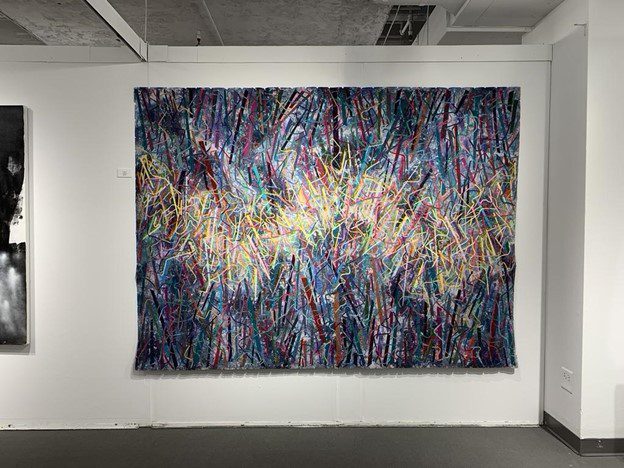 Great Host Gifts
Sometimes you just need a little something to bring to a party. Wine is always a hit and one of my favorites is Broken Earth's Cabernet Sauvignon. Broken Earth winery, based in Long Grove, is the largest solar-powered winery in the United States.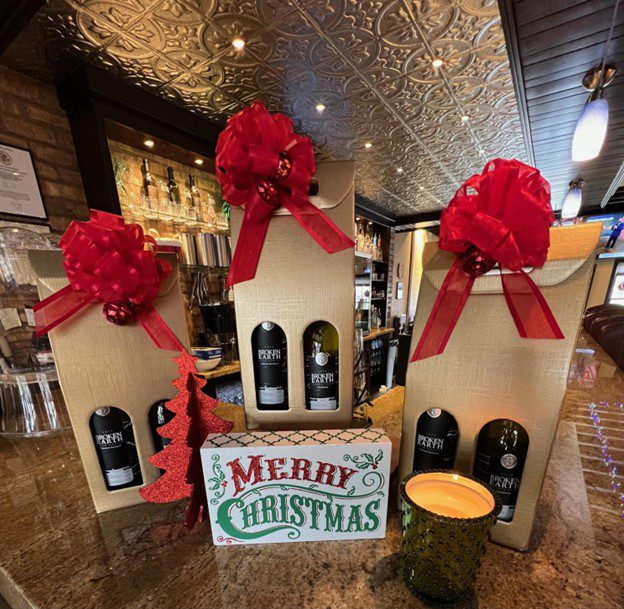 Flowers are always appreciated as well and Interior Enhancement Group's favorite and go-to florist is The Flower Studio in Rolling Meadows. Their designs are gorgeous and never fails to impress our friends and clients.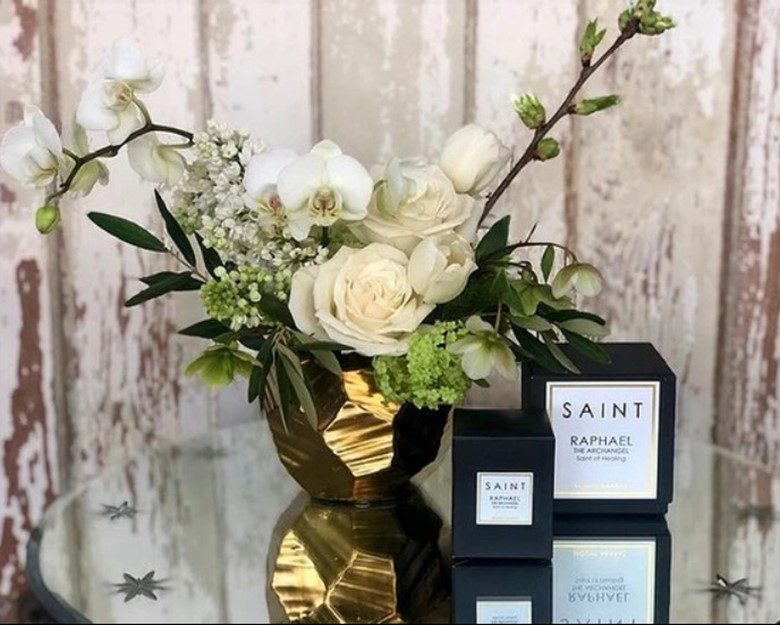 Terrariums
Plant and garden lovers will delight in this lovely terrarium by Forest Floor Woodworks. Made using reclaimed and sustainably-harvested wood, just add plants and other natural objects to help bring the beauty of the outdoors inside.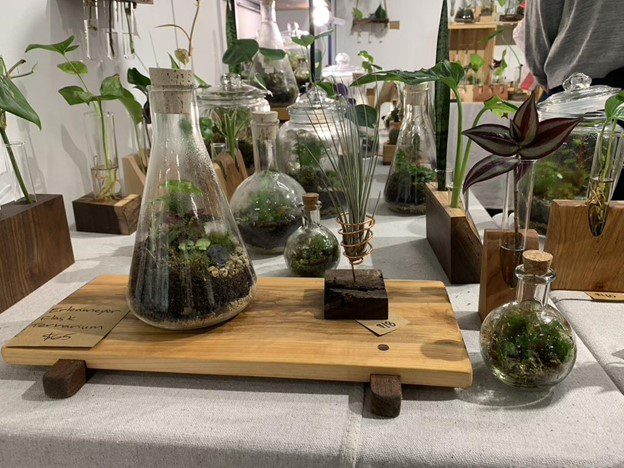 Elevate your pepper grinder
Who said utilitarian pieces had to look utilitarian? These pepper grinders by Santa Fe-based Raw Designs are anything but utilitarian or ordinary. Bob Wilhelm has been experimenting with form, pattern and surfaces to create sophisticated yet playful everyday functional objects including bowls, vases and pepper mills. Since he began 25 years ago, he's sold over 100,000 grinders and shakers to date.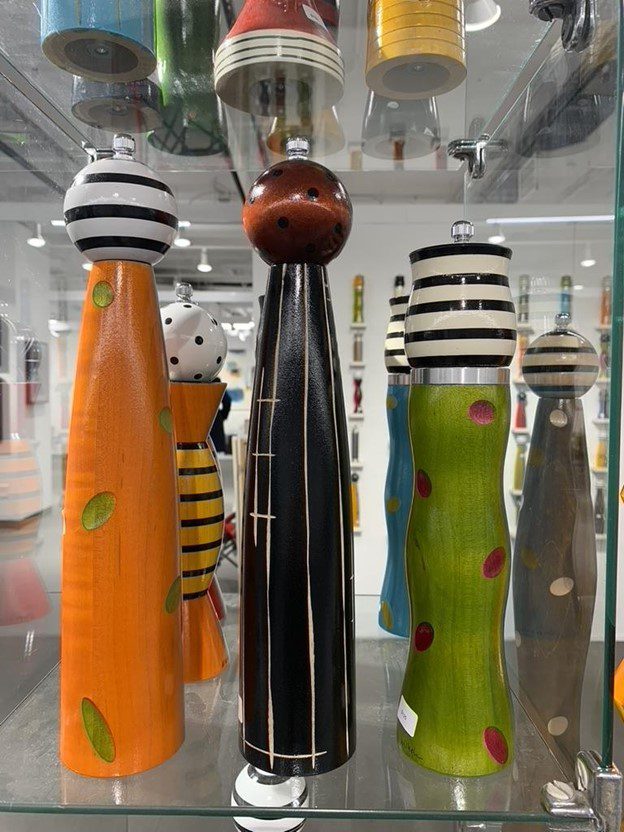 Handmade soaps, shea balms and aromatherapy diffusers
Abbey Brown creates decadent handmade and natural olive oil soaps, soothing body oils and relaxing bath essentials in her West Town neighborhood studio. When she's not making these for her shop, she also teaches classes on making soaps, butters and oils. While what's inside the packaging is so lovely and fragrant, the Chicago-influenced packaging makes it fun to give as a gift, too.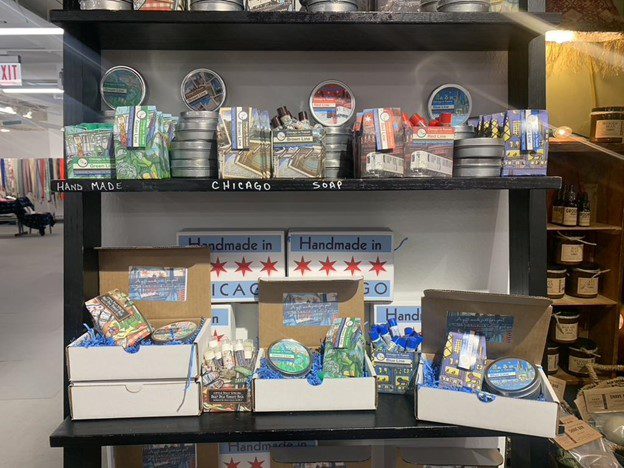 Bonbons, truffles and marshmallows
'Tis the season for truffles and marshmallows and what better gift to give celebrating both than Katherine Anne Confections? Check out the limited edition seasonal varieties of truffles, bonbons or marshmallows. Among our favorites is this Naughty or Nice bonbon collection available as a 12-piece. Or, choose to be cheeky and opt for the 8-piece Naughty version or the 8-piece Nice version.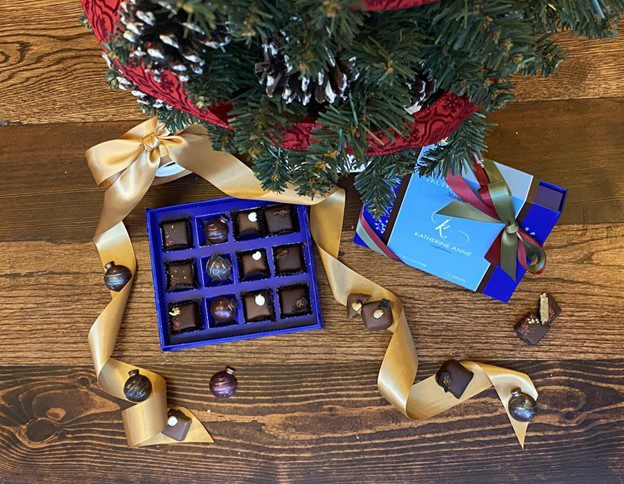 Making a house a home is our specialty and giving thanks, celebrating the time we have with our friends and family and showing our appreciation is more important than ever.
We hope these gift ideas by artists and artisans inspire you to choose handcrafted pieces with meaning and purpose. It was fun to select a few of our favorites with you and would love for you to share some of your favorite finds with us.
In the meantime, please know how much we appreciate each and every one of you – our clients, our suppliers, our vendors, shipping experts, and more. 2022 has been nothing short of remarkable and we look forward to an even better 2023.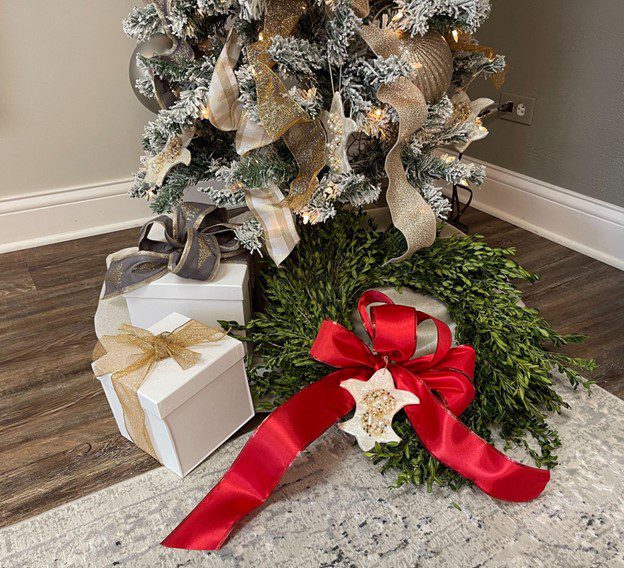 https://interiorenhancementgroup.com/wp-content/uploads/2022/12/Picture1.jpg
624
468
Kelly Guinaugh
https://interiorenhancementgroup.com/wp-content/uploads/2021/04/Interior-Enhancement-Group-est2020-630.png
Kelly Guinaugh
2022-12-12 11:07:17
2022-12-15 11:00:22
Finding the perfect gift for the home