Discovering New Artisans – Texas-Style
Round Top Antiques Fair in Texas is one of the highlights of my year. Located in the tiny town of Round Top – population 90 – it attracts thousands of visitors annually to its spring and fall shows. This 50-year-old show has become one of the most respected and largest fairs of its type in the country. Plus, it has evolved into so much more than antiques. I'm always on the look-out for new artists and unusual pieces with a "found" look that work in our clients' homes.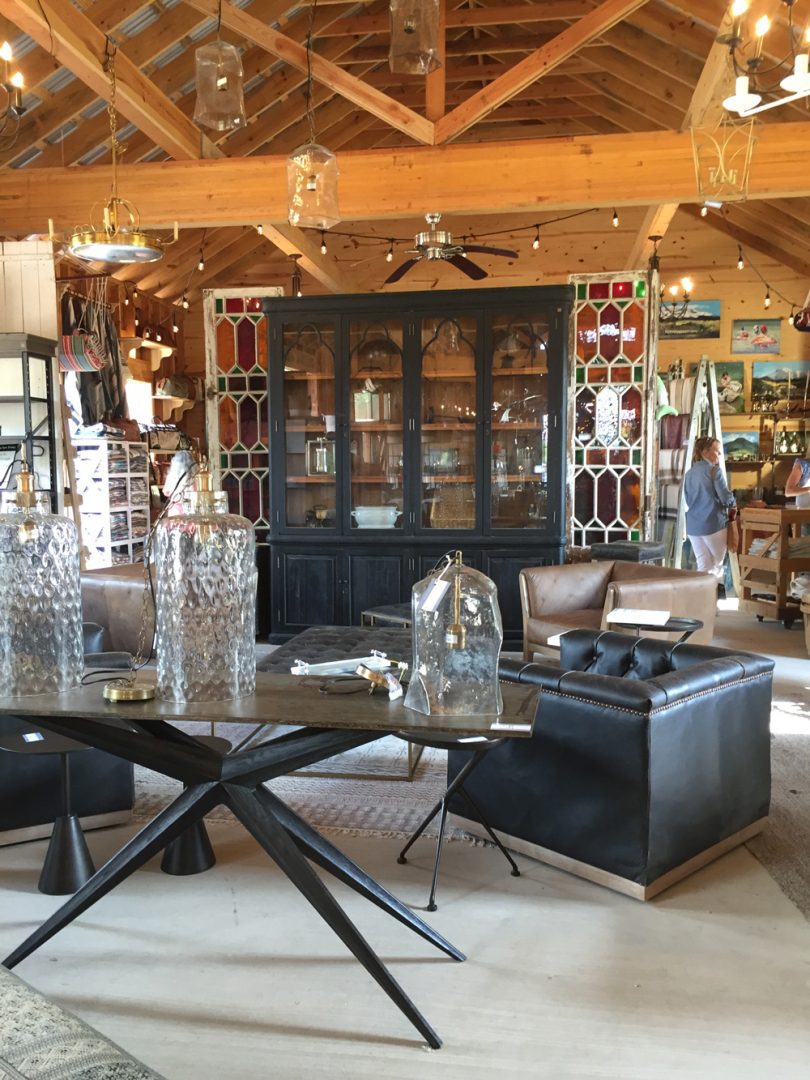 Exploring For Days
Here is a glimpse into just one of many pavilions I visit during three days of exploration. Hundreds of vendors fill the 30,000-square-feet of exhibit space with unique furnishings ranging from art, architectural remnants and furniture to rugs, lighting, yard decor and much more. You might be familiar with Round Top if you have ever watched the popular HGTV show, "Fixer Upper." This event was a go-to destination for hosts Chip and Joanna Gaines, who often discovered the ideal pieces for their renovations.
Must-Have Tables
The agate-topped metal tables (above left) were must-haves. The industrial-organic vibe works well with the chiseled stone and hand-scraped wood ceiling and beams in this client's family room (above right).
Discovering New Artists
I have discovered many new artists at Round Top, and some have become favorites. But it was exciting to wander into a corner of a large pavilion and find a new metal artisan with the perfect piece of wall art for one our clients. This expressionist painting (above left) was leaning against a wall, intermixed with live-edge tables and metal pieces repurposed as light fixtures. I felt like I had discovered treasure! I knew it would be perfect for a client's cozy study (above right). The artwork ties together the gray armchairs and the stained-wood floor.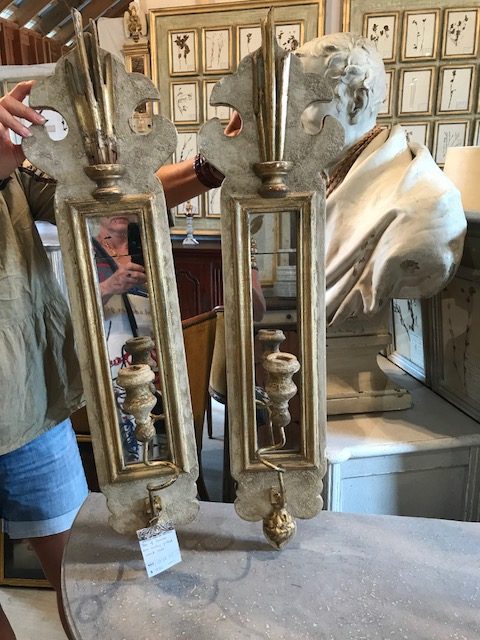 Something Unexpected
You won't find these exquisite, antique wood and mirrored sconces anywhere else! The vintage-refined look really called out to me because I often like to add something unexpected to a home or business. These fixtures would be excellent with a variety of home styles, or perhaps in a charming clothing boutique.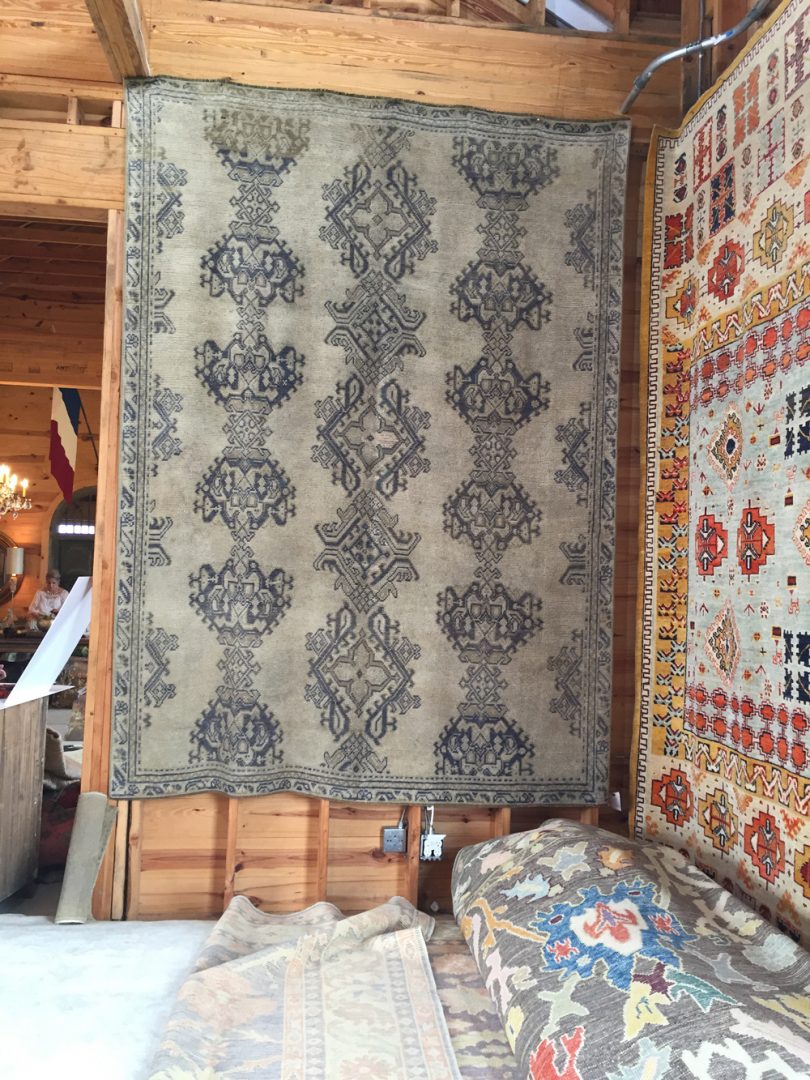 Rugs with Some History
Round Top also is a great resource for rugs that have had some life experience already. Intricately woven rugs like these give a home an authentic, lived-in feeling and a sense of history. We use them as an accent in bathrooms and sometimes as the focal point of the room. Just where did those rugs live before, and who walked across them?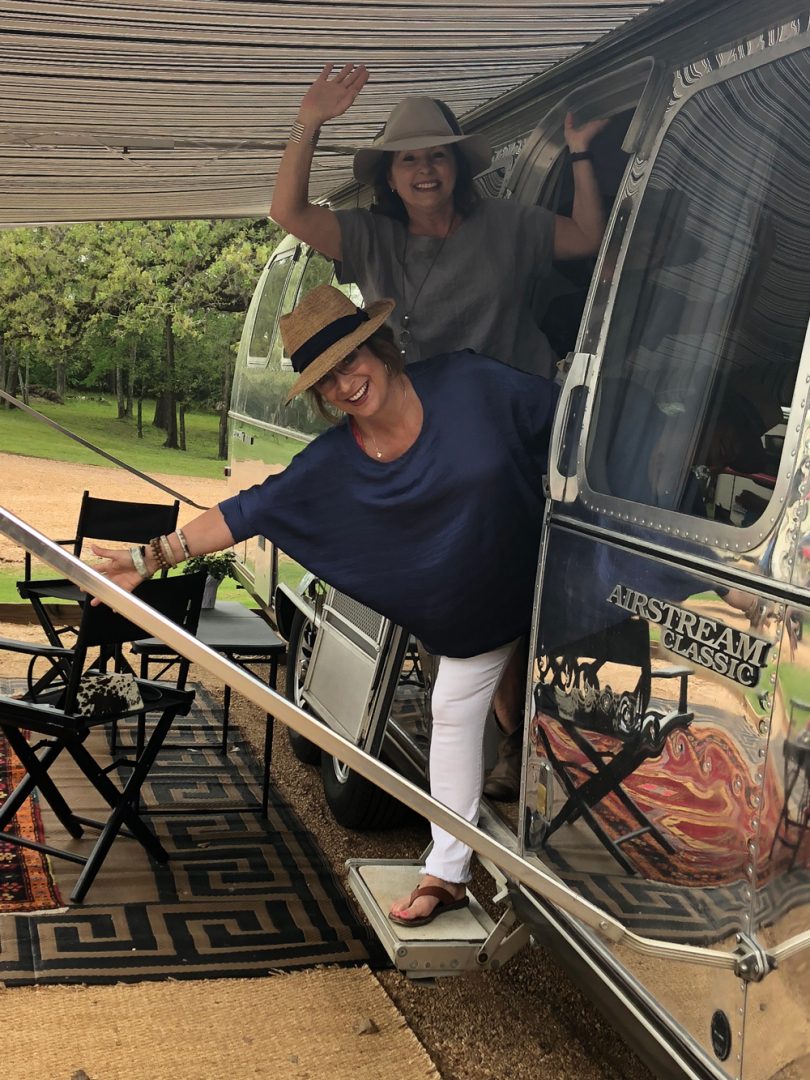 At the end of long days of shopping, Melanie, my Texas BFF, and I retreat to her Airstream, where we live during the show. It's nice to put our feet up, have a glass of wine and prepare for the next day's explorations.
Maybe we'll see you next spring!
https://interiorenhancementgroup.com/wp-content/uploads/2018/10/Photo-Mar-26-10-46-32-AM.jpg
1333
1000
Kelly Guinaugh
https://interiorenhancementgroup.com/wp-content/uploads/2021/04/Interior-Enhancement-Group-est2020-630.png
Kelly Guinaugh
2018-10-10 11:41:00
2020-01-28 12:52:47
Discovering New Artisans – Texas-Style